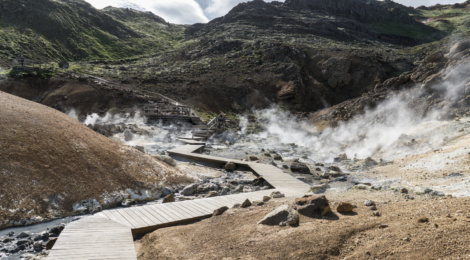 International conference ARTSCAPE in Pilsen
CZECH REPUBLIC – ICELAND – NORWAY
Artistic and architectonic interventions into landscape and public space on Iceland, in Norway and in the Czech Republic.
Designed for professionals and students from the field of: architecture, urbanism, landscape architecture and for wide public interested in key topics of Landscape Festival.
11. 9. 2017
10 a.m. – 5 p.m.
Program/
moderated by
DAN MERTA
09:30
registration
10:00
IRENA VOSTRACKÁ
director of the Concept and Development Department of the City of Pilsen/ CZ
10:15
DAN MERTA
director of Jaroslav Fragner Gallery/ CZ
10:30
ROMAN BRYCHTA
Projektil architekti/ CZ
11:00
PETR KRATOCHVÍL
historian of architecture, Institute for Art Theory and Art History CAoS CZ, FUA TUL/ CZ
11:30
HERMANN GEORG GUNNLAUGSSON
landscape architect/ IS
12:00
MARGRÉT HARDARDÓTTIR & STEVE CHRISTER
Studio Granda/ IS
12:45–14:15 
MEDIATED MOTION IN THE LAVA FIELD
Projection of a document on Icelandic landscape, architecture and art, created with the support by a grant from Iceland, Liechtenstein and Norway
lunch break
14:15
VÁCLAV LAXA
representative of the State fund for the environment
14:30
EINAR JARMUND
Jarmund Vigsnaes Arkitekter/ NO
15:15
KLÁRA SALZMANN
landscape architect/ CZ
15:45–16:00
coffee break
16:00
DAGMAR ŠUBRTOVÁ & RADOSLAVA SCHMELZOVÁ
artist, art theorist/ CZ
16:30
debate
Registration:
hana@landscape-festival.cz
Pilsner Urquell Brewery
Secese Confference Center
Parts of the conference:
translation to English
commented tour around the area of brewery
refreshment
Supported by a grant from Iceland, Liechtenstein and Norway.