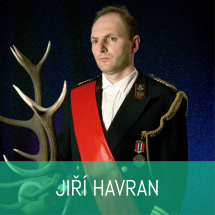 Born in 1953 in Teplice, Czechoslovakia, now Czech Republic. Come to Norway in 1974 and is now established as one of the leading architectural photographers. Participated in a number of publications and books about both modern and traditional architecture. He has had several solo exhibitions in Norway and abroad and participated in many group shows. Has been photographing architecture since 1986, when he founded photo studio and publishing house, ARFO, together with architect Martin Roubik (1949–2008). Lives and works in Oslo.
Education:
1980-1981 Sogn high school in Oslo, photo department under Imre Hancz
Various workshops and study tours during the 80s.
Lectures, among others, at the University of Oslo, AHO, College of Journalism, OFKS etc.
Solo exhibitions:
1982 Preus Fotomuseum, Horten
1983 Fotogalleriet, Oslo
1987 Sogndal Kunstforening, Sogndal
1988 Skien Kunstforening, Skien
1989 National Centre of Art, Cairo
1990 Endagsutstilling / One-day-exhibition, UKS, Oslo
1990 Femdagersutstilling / Five-day-exhibition, Fotogalleriet, Oslo
1991 Kunstcentrum, Teplice, Czech Republic
1991 Femdagersutstilling / Five-day-exhibition, Fotogalleriet, Oslo
1995 «Three Italians i Norway», Galleri 20 11 66, Oslo
2003 Silver Mines Museum, Kongsberg
2004 The Sami Collections, Karasjok
2005 Alta Museum, Alta
2006 Region Library, Rovaniemi, Finland
2006 Tornio Museum, Tornio, Finland
2006 Aijto Museum, Jokkmokk, Sverige
2006 Pinacoteca, Macerata, Italia
2007 Etnografiska Museet, Stockholm
2012 Jaroslav Fragner Gallery, Prague
2013 ROM Kunst + Arkitektur, Oslo
2015 Hedmark Art Centre, Hamar
Collective and group exhibitions:
Høstutstillingen / Annual Autumn Exhibition 1984, 1985, 1986, 1989, 2011
Fotografisk Vårutstilling / Annual Spring Exhibition 1980, 1982, 1984, 1986, 1989, 1990
Østlandsutstillingen / East Norway's Exhibition 1982, 1988
FFF's medlemsutstilling / FFF's Member Exhibition 1983, 1986
1983 Fotobiennalen, Trondheim
1984 Fotobiennalen, Lofoten
1988 Norske prospekter, Fotogallerie, Oslot
1989 Den Personlige reportasjen, Fotogalleriet, Oslo
1989 FFF 15 år, Wangs Kunsthandel, Oslo
1990 Fotosession, Klimkovice, Czechoslovakia
1993 «Enkeltrom», Buskerud Kunstsenter, Drammen
1993 «Einzellzimmer», Kunst am Kreutzberg, Berlin
2006 Nordisk arkitekturfotografi, Helsinki
2009 Jaroslav Fragner Gallery, Prague
2010 Sogn og Fjordane Kunstmuseum, Årdal
2011 Sogn og Fjordane Kunstmuseum, Førde
2013 Paperfile #9, Galerie oqbo, Berlin
2014 Kunstmuseet Nord-Trøndelag, Namsos
2014 Jubileum Exhibition for Nord-Trøndelag
2015 Paperfile #11, Galerie oqbo, Berlin

Represented in collections / Zastoupen ve sbírkách:
Arts Counsil Norway
Museum for Fotokunst, Odense
Preus Fotomuseum / National Museum for Photography
Sogn og Fjordane Kunstmuseum

Grants, Scholarships 
State's Travel and Study Scholarship 1985, 1988, 1991
Oslo City's Culture Grant 1992
Norsk Fotografisk Fond's Material Grant 1986, 1989
Fritt Ord's Documentary Grant, 2007
Norsk Fagfotografisk Fond, 2013
Statens kunstnerstipend, Diversestipend, 2013 State's Scholarship
Norsk Fagfotografisk Fond, 2014
Statens kunstnerstipend, Diversestipend, 2014 State's Scholarship
NBKs Project Grant 2014
Fritt Ord's Project Grant, 2007
Statens utstillingsstipend, 2015 State's Exhibition Grant
Norsk Fagfotografisk Fond, 2015
Statens arbeidsstipend, 2015 State's Annual Scholarship