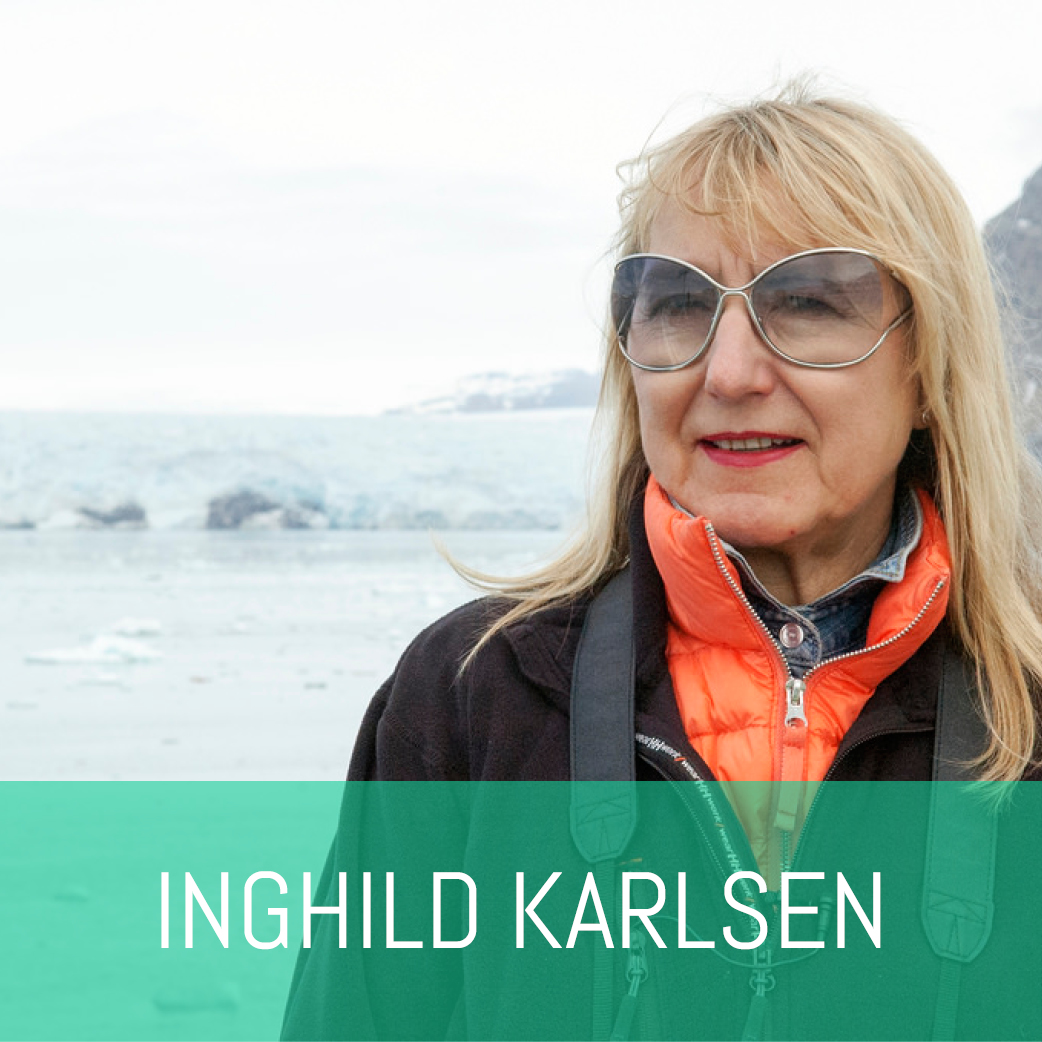 Inghild Karlsen born in Tromsø lives and works in Oslo and Tromsø. She has studied at National Academy of Arts and Crafts, department of textiles, Oslo 1972–1974, Oslo University College, arts teacher education in tapestry, Oslo 1974–1975, Art Academy of Western Norway, 1975—1981, and Royal Institute of Art in Stockholm, department of Sculpture, 1981–1982. Inghild Karlsen works as an artist, set designer, curator and organizer.
Between 1999–2003 she was director at Kunstnernes Hus, where she set up a number of international exhibitions including "Hot Pot" with contemporary Chinese art.
Karlsen works in many different media such as sculpture, painting, prints, performance, theater, photography and video. Inghild Karlsen has participated in exhibitions in Norway and abroad including at Henie-Onstad Art Center, 1983 and 1991, Sao Paolo Biennale in Brazil, 1994 as well as being the festival artist at Bergen International Festival in 1999.
She was recipient of several artist residency stipends such as the PS1 in New York 1984–1985, Cité in Paris 1988 and Künstlerhaus Bethanien in Berlin 1995–1996. In 1999 she received the Norwegian government guaranteed income for visual artists. Her work is in the collection of numerous museums and private collectors and has completed several Public Art commisions.